Moderator: Dux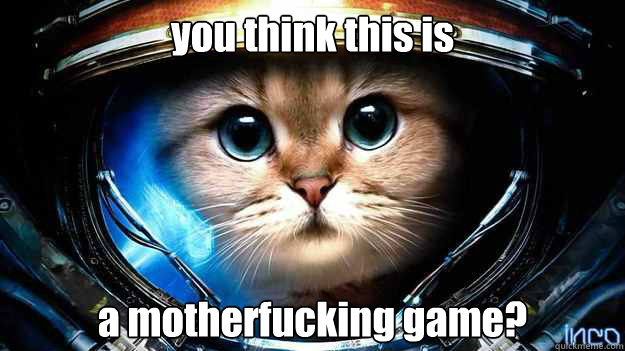 "Prepare your hearts as a fortress, for there will be no other." -Francisco Pizarro González
---
johno

wrote:

↑

Thu Jun 13, 2019 11:02 pm

Your term, not mine. But, to buy into your quibble, no proof of conspiracy.

Back to Real Life and the Durham investigation: Do you agree that IF the DOJ or FBI knowingly misled the FISA court to surveil/spy on the Trump campaign or administration, criminal charges should be pursued?
Sure, I'm fine with it.
That in no way absolves Trump of anything, from his eagerness and willingness to collude, to his never-ending obstruction.
The whole FISA thing is going to be a red herring. Four different FISA court judges approved or renewed the warrants. Think they like getting hoodwinked? Yet not a peep from the Article III branch of the government.
Don't believe everything you think.
---
Judges, and I assume especially FISA judges, are not known for being chatty outside of court. We'll see what the Durham Investigation produces.
The best lack all conviction, while the worst
Are full of passionate intensity.

W.B. Yeats
---
You don't think they talk to each other? By the time of the 4th FISA warrant, this stuff was news. That suggests Judge #4 was likely to give this all some serious scrutiny.

Really, do you trust Trump and what he says about all this?
Don't believe everything you think.
---
The architects of the Bay of Pigs invasion convinced one another that the Cuban people would rise up against Castro. Basing things upon the successes of the Guatemalan coup against Arbenz.
They ignored the differences - that the US had insiders in place in the Guatemalan military while most of the hard core US supporters in the Cuban military had run away. That the Cuban people were tired of insurrections and many felt that Castro gave them a better deal than Batista ever offered to them.
Castro didn't get strongly Marxist-Leninist until after the Cuban Missile Crisis. His nationalizations of foreign assets were popular. US interests owned the Cuban telephone system, their only refinery and most of their sugar plantations. Castro represented hope for many who got nothing under Batista.
Even the invasion itself was influenced by collective foolishness. The final area that the planners chose for invasion, Playa Giron, was dirt poor. People lived making charcoal. Castro showered them with new development. To them he was a hero. Giron was surrounded by swamps far away from the traditional home of Cuban insurgents, the Escambray Mountains.
The original invasion site, Trindad, was politically suspicious of Castro. Sat on the foot of the Escambray Mountains. Had and still has a nice big air field.
Due to political reasons the planners shifted from invasion to Playa Giron. They talked to each other, said "Yeah, this will work". Extra weapons were sent to Playa Giron, I guess to be transported by what across dozens of miles of swamp land? Had they gone to Trinidad there were roads right into the mountains.
The Cuban military had to comb through the Escamabray mountains until the mid 1960s to get all of the rebels out. The original plan might have worked, worked better if the US could let go of its colonial possessions.
As I recall an after action plan of the Bay Pigs showed a lot of "group think". People pepped each other up, hoped to each other, lied to each other.
Perhaps we are seeing the same thing amongst the people who suspected Trump. He was an unknown to them. He referred to all them as "the Swamp". He campaigned against them and their peers in the Federal bureaucracies.
Clinton was a good soldier while Sec of State. She was a good Senator too. The money behind her liked her. Most of the people inside of the beltway, including this bunch probably liked her. She was an Obama appointee. The bureaucracy did well under Obama, with his pen and phone. Them against the forces of reaction. Gina McCarthy alone was going to reshape the US economy under the guise of controlling Climate Change.
Groupthink accounts for a lot of bureaucratic messes. This may have been a real case of "good versus evil" to the insiders who reviewed these documents and approved these warrants.
Look at the transcripts between Strzok and Lisa Page. Good versus evil. Combine this with power and a "need to know" and anything is possible.
When he and Clinton ran in 2016 I referred to the election as "Alien vs Predator - no matter who wins, we lose".
Trump has become a swamp creature. He makes war upon others. He spends lavishly. He pisses off fly over country. He got a taste of real power. He's decaying into a swamp creature.
It's going to take an Alexandra Ocasio-Cortez or Elizabeth Warren to make him seem reasonable to those of us in flyover country.
This space for let
---